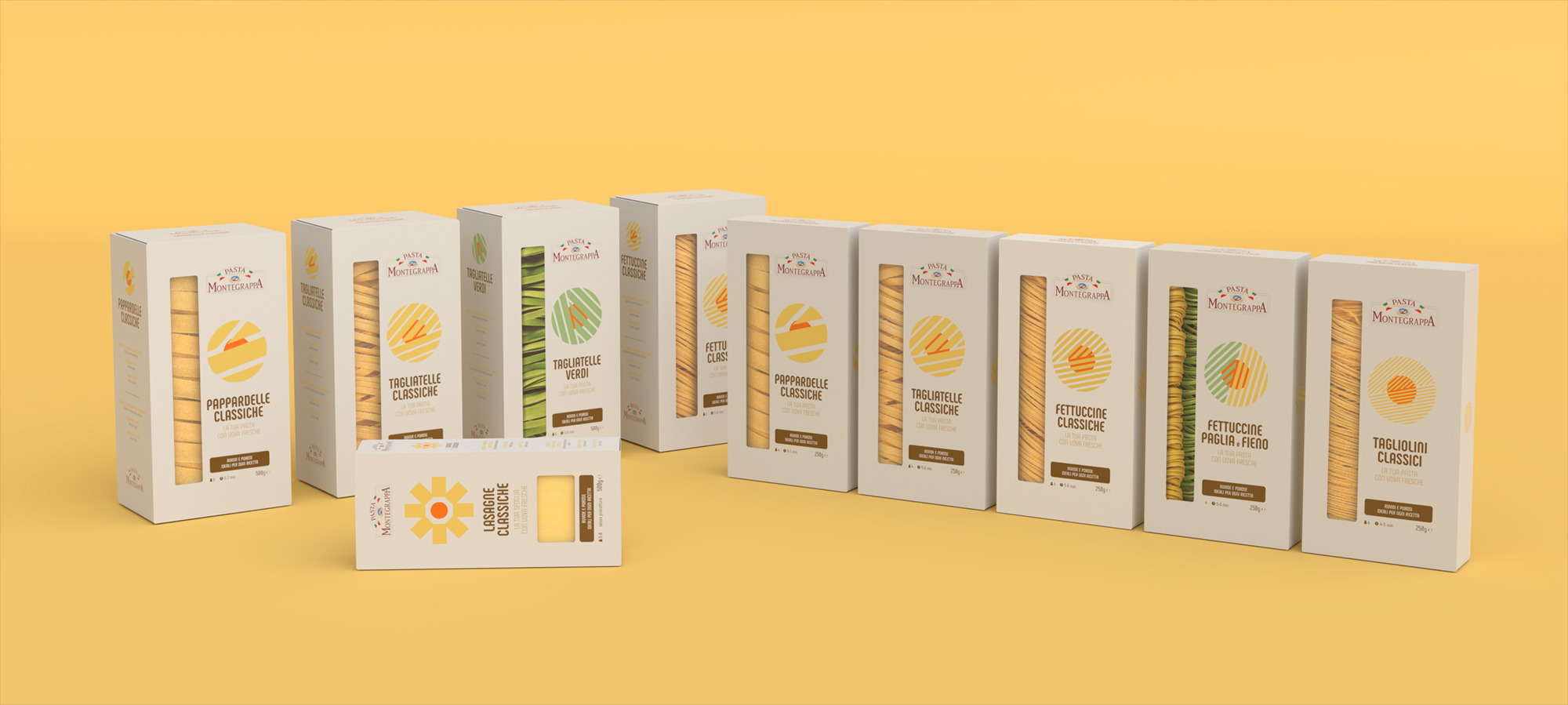 08 Feb

Pasta Montegrappa celebrates 70 years with a new packaging

Pasta Montegrappa is the historic brand of Industria Alimentare Ferraro which, since 1952, has brought the taste to the tables of Italians with its dry folded nest pasta and lasagna sheets, produced in the factory on the slopes of Monte Grappa.

Pasta Montegrappa turns 70 this year and celebrates its long history and tradition with a restyling of the packaging with a contemporary and accurate style.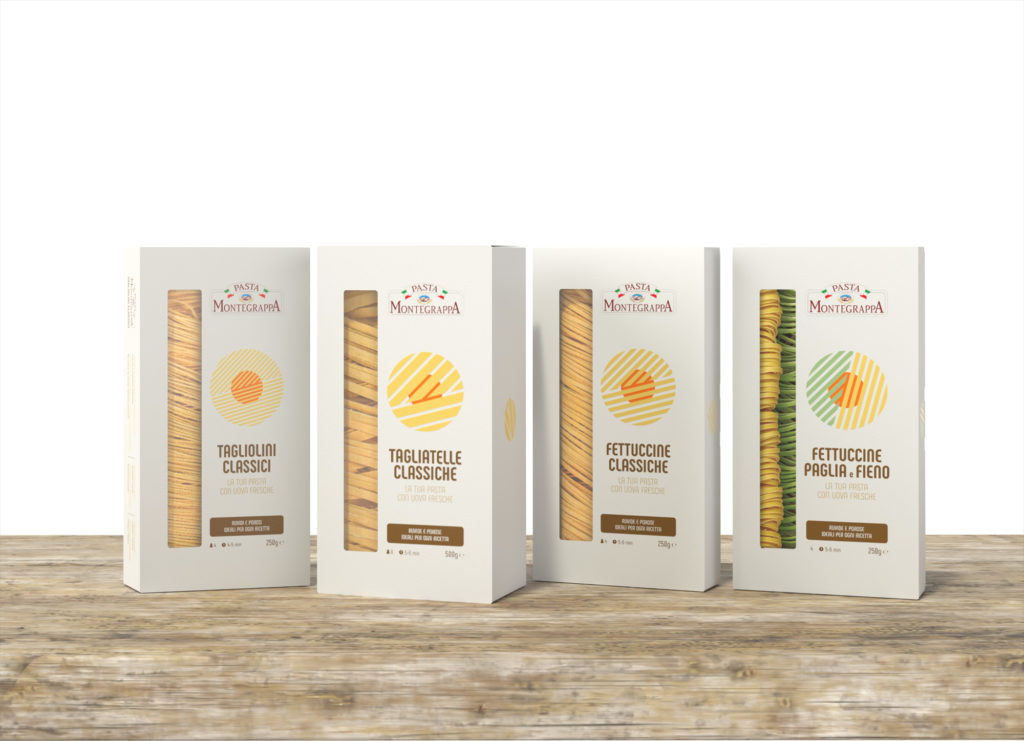 The new packaging is as simple and sincere as the egg pasta it contains.
The new concept combines tradition and innovation, which have always been the core values of the company and the brand.
The distinctive graphic element of the new packaging represents the sun that thanks to its heat makes the wheat ripens and in the center we have the egg, fundamental of our pasta. Finally, the rays, different for each size, depict the exact thickness of the egg pasta.
Formats
The new Pasta Montegrappa packaging will be available for the entire range of egg pasta: in the classic formats of 250 gr and 500 gr for distribution and the large formats for the HO.RE.CA sector, with 2 kg size for the folded nest and 4 kg for lasagna sheets.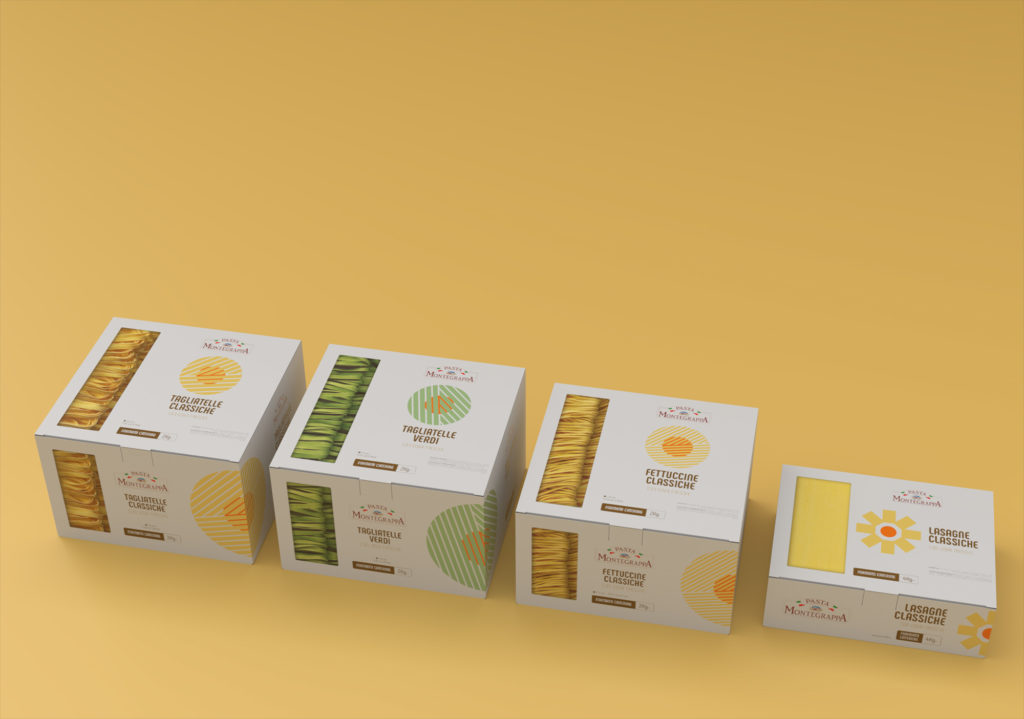 New image, new site.
From the restyling of Pasta Montegrappa packaging also belongs the new website which is completely transformed in graphics and contents, to accompany the visitor on a journey of discovery taste, tradition and experience gained in over seventy years of history.
Visit our new website.