24 Feb

Shelf life of 120 days: our fresh-filled pasta on tables all over the world

Our line of fresh-filled pasta, with very high production capacity, produces various traditional Italian formats such as tortelloni, cappelletti and stuffed ravioli according to original recipes or studied and customized together with the customer.

Unlike most other filled pasta currently on the market, our double pasteurization production process allows us to achieve a shelf life of 120 days, increasing the useful life of the product by more than 70%.

This process allows us to transport our fresh-filled pasta to the most remote corners to get the Italian tradition on the shelves and tables all over the world while keeping intact the taste, freshness and quality of the Taste of Italy.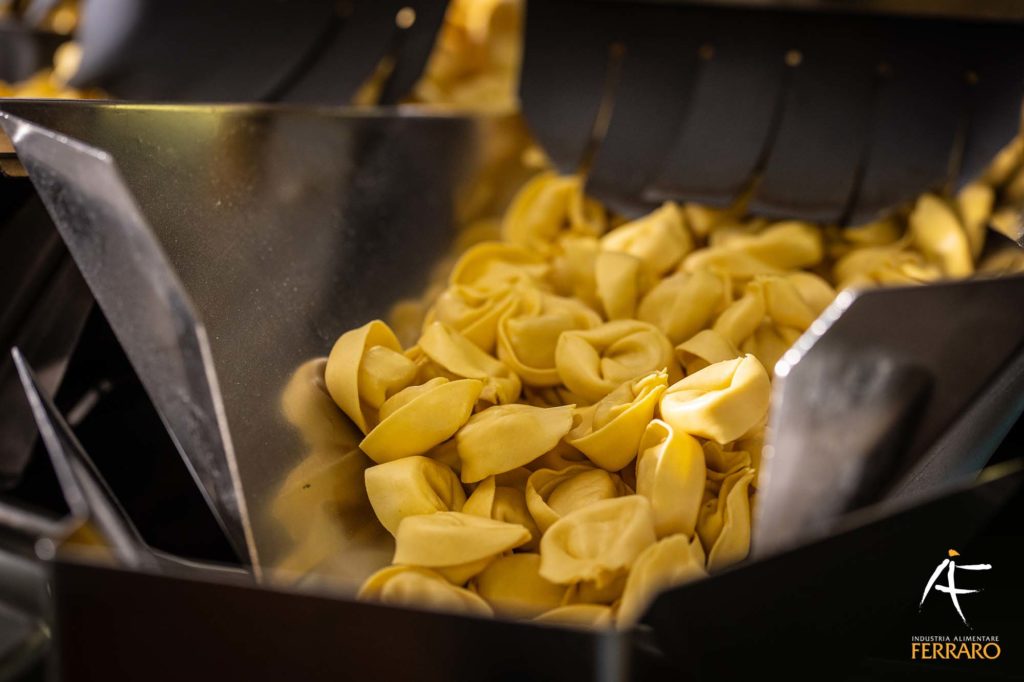 The packaging proposals include the square bottom bag in 250g and 500g format, or in a pillow bag from 750g up to 1500g.
The product packaged in bags allows savings of up to 50% on plastic materials compared to traditional tray formats.
Are you a distributor or a player in the large international food distribution?
We will make available all our experience and technical support in the production of high-quality fresh-filled pasta, to meet the needs of your target market. Contact us.